Your Milton, Mississauga, Oakville, Burlington,
Brampton, Toronto, Georgetown, Realtor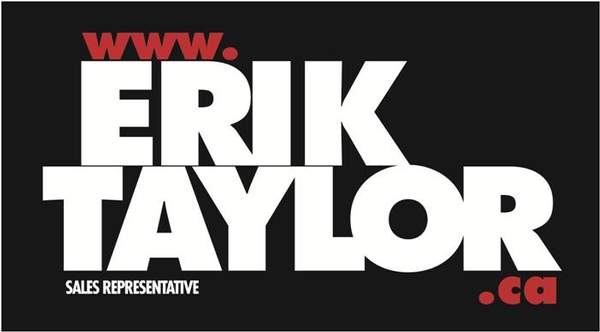 Milton and Mississauga Homes for Sale
GET IT SOLD!!!

12.8 Average Days on Market!!!
99.52% Sold vs. Asking!!!
FREE market evaluation
FREE staging advice
Full 360 degree marketing plan
Bronze, Silver and Gold commission packages available for all selling needs
MLS listing
Newspaper & Magazine advertising
Local print campaign
Online campaigns on 22 public sites
24/7 service from the Realtor you hired… Erik Taylor

Attention Buyers

Erik personally negotiates every deal
Buy with zero down!!!
Researches local market to ensure good value
Provides a network of experts to save you money in the buying process
Pay NOTHING for Erik's buyer representative service
24/7 availability
Take advantage of access to the best mortgage rates available.
Call Erik today for the service you deserve…
(905) 828-3434

Buying or Selling, call Erik Taylor today! My core service area includes Milton, Mississauga, Brampton and Oakville, plus adjacent and nearby communities.

Specific areas of expertise include:

Milton Homes Properties

Hawthorne Village
Milton Trails
Hawthorne Village on the Escarpment

Mississauga Homes and Condominiums

Meadowvale Subdivision and area
Erin Mills / Streetsville / Meadowavle
Square One Area / Central Mississauga
Find me by searching:
Milton Ontario Homes, Bruce Trail, Buy a home in Milton, Buying a home in Milton, Buying a house in Milton Ontario, Erik Taylor is a Realtor in Milton, Erik Taylor is a real estate agent in Milton, Conservation Areas in Halton Region, Dream home in Milton Ontario, Excellent agent experience, Excellent Realtor experience, Find a home in milton, Good agent in Milton, Good realtor in Milton, Homes for sale in Milton, Homes for sale in Milton, Homes in Milton, House buying process in Ontario, Houses in Milton ontario, Life in Milton, Looking for a home in Milton, Milton condos, Milton Home Value, Milton homes for sale, Milton homes, Milton life, Milton mls listings, Milton mls listings, Milton Ontario homes, Milton Ontario real estate, Milton Ontario, Milton real estate agent, Milton real estate and life, Milton real estate listings, Milton real estate professional, Milton realtor professional, Niagara Escarpment, Parks in Milton, Real estate in Milton, Hawthorne Village, Hawthorne Village real Estate, Milton Trails, Milton Trails Real Estate, Recreation in Milton, My home value, House value, Mississauga real estate, Mississauga Real Estate, Mississauga homes for sale, Re/max, Sell my home, Listing my Milton Home, Selling quickly,